Yesterday we had our school Christmas party. Theme was Grease and 50s-60s. As I mentioned earlier, we had a small fashion show. I don't have any pictures of the show, but I'll get them to you as soon as I can. Basically everything went well, and I didn't fall on my first time wearing those 12 cm heels.
And party was a joy, we had few performances and a band and disco. And I caught a drumstick!
But since picture says more than a thousand words...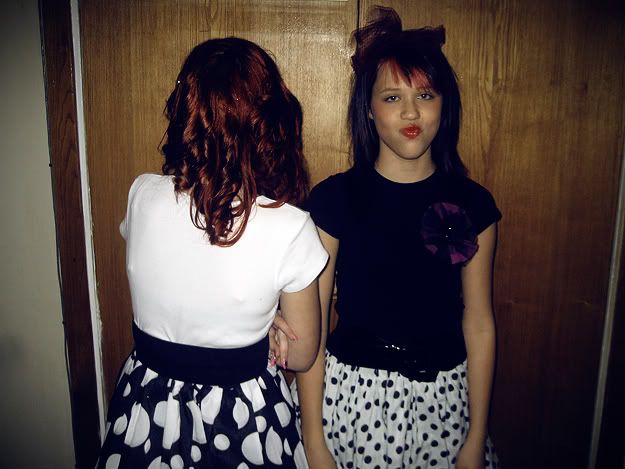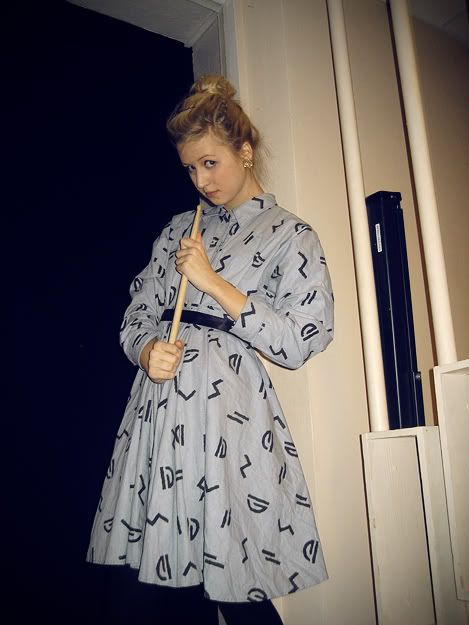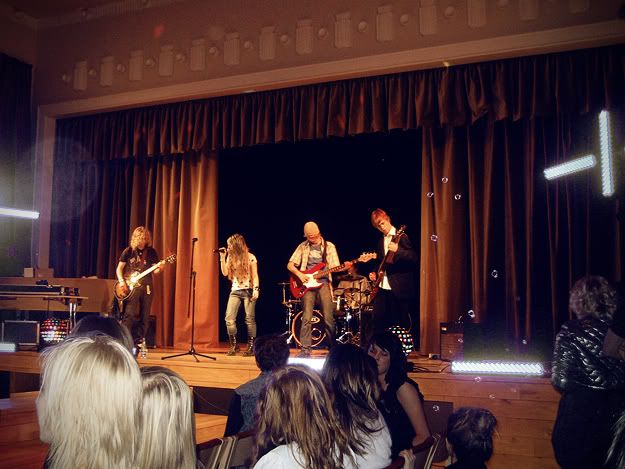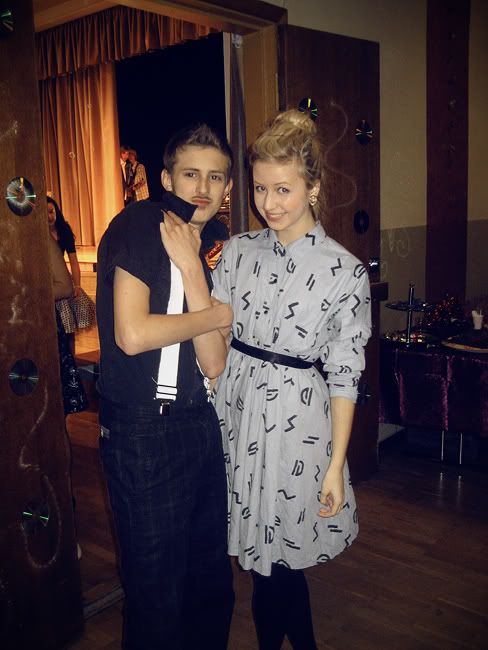 Grease is the word
Eile oli meil kooli jõulupidu. Teemaks oli Grease ja 50s-60s. Nagu ma mainisin juba, siis toimus ka väike moeshow. Sellest minul pilte pole, kuid luban kunagi hiljem üles panna teiste tehtud pildid.
Pm läks kõiks hästi- väikesed viperused olid, aga ei midagi suurt. Sain ka esimest korda oma 12 cm kontsi kanda! Aga muidu peol oli siis bänd ja esinemised ja lihtsalt disko. Ja ma sain endale trummipulga! Aga et pilt ütleb rohkem, kui tuhat sõna...