Eile oli lõbus. Ma ei mäleta küll mida me tegime, aga siiski. Mäletan ainult, et vaatasime Bollywoody filme ja laulsime kõiki laule peast, jõime Mojitosid ja vaatasime 5 aasta taguseid koduvideosid. My god kui jube! Ülejäänu on mälulünk.
Ärkasime hommikul kell 12 kui olime kuskil paar tundi magada saanud ja lõbustasime ennast photobooth'is.
Mina kandsin vintage pits pluusi/endist bodi't, lillat isetehtud seelikut ning lipsudega kõrvarõngaid.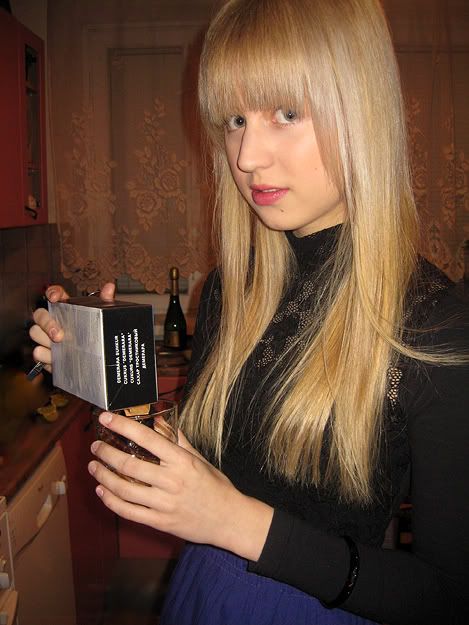 Yesterday was so much fun. I don't really remember what we did though. All I can recall is that we watched Bollywood movies and sang all those songs there by heart, we drank mojitos and watched 5 year old home videos. My god how awful! And rest is mind gap.
We woke up about 12 in the morning after we had had few hours of sleep and then spent time in the photobooth.
I wore a vintage lace shirt and a selfmade purple skirt, bow earrings and black self-modified bracelet.