Today we went to Ülemiste over a long time. We started our day with catching the wrong bus and then having to walk a long way back. After that, when we were on a right bus we didn't know where the right stop was. We missed the right one and had to walk again. The place was in the middle of nowhere and the only sign of civilisation was a store for disabled people and it smelled like hospitals.

Anyways, I had never been to Estonia's Accessorize before, so we were pretty obsessed with it when we finally made it there. I was planning on buying a bag and tights, but I ended up with lingerie, two hair clips. umbrella and a gift for my friend. Later on I bought eight curlers and other hair stuff. It's sotoo to shop with 75% sales everywhere! But it's good to shop with Britt. She naver makes you feel guilty for spending too much. She herself could even spend hundreds in this machine where you can grab a toy, but it never actually grabs it. She thought she was past it, until she saw one:
"I'm so not going to spend money on it anymore." "OMG, furry doll with leather feet. I GOT TO HAVE IT!"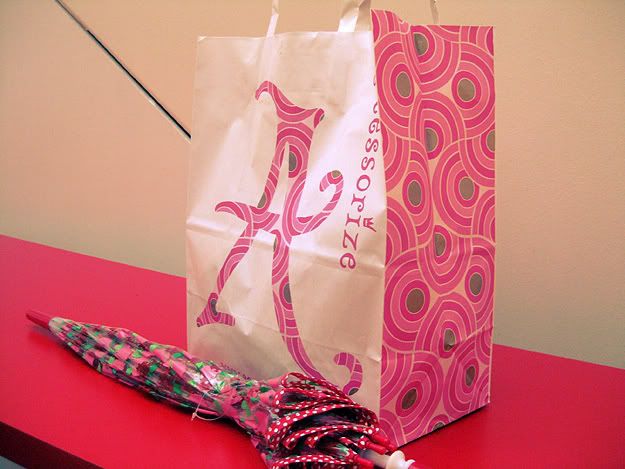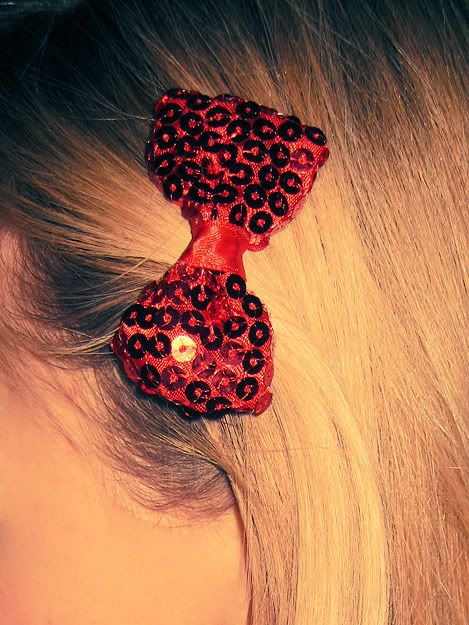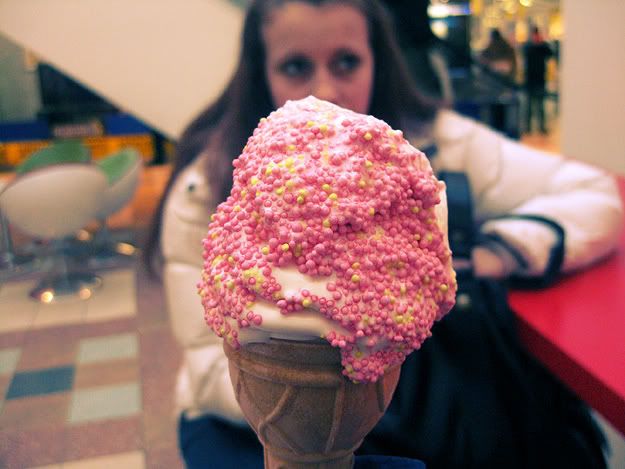 Täna käisime üle
pika aja Ülemistes. Päeva alguse tegi meeldivaks see, et istusime vale trammi peale. Peale õige trammiga sõitmist magasime maha õige peatuse ning kõndisime mitu kilomeetrit kuskil tundmatus kohas, kus ainsaks asustuseks oli invaliididele mõeldud pood mis lõhnas nagu haigla.
Igatahes, ma polnud kunagi Eesti Accessorize's käinud, niiet kohale jõudes sattusime sellest üsna vaimustusse. Plaanisin osta ühed sukad ja koti, kuid neist sai hoopis kaks klambrit, pesu, vihmavari ja sõbrapäeva kink. Hiljem ostsin ka kaks pakki lokkirulle ja muid juukse asju.
Kui igal pool on 75% allahindlus, siis on liiga raske poodides käia! Õnneks on mul olemas Britt, kes ei pane sind kunagi ennast halvasti tundma, sest kulutad liiga palju. Ta saab isegi sadu kulutada sellele masinale, kus saab kaasa haarata mänguasja nende kombitsatega. Tegelikult ta arvas, et need ajad on möödas, kuni ta ühte neist masintest nägi:
"Ma ei kuluta enam kunagi sellele raha." "OMG, karvane nahkjalgadega mees. MA PEAN SELLE SAAMA!"