Täna oli üle pika aja üks väga külm sequin shoot. Ma jäätusin ära, niiet pidime lahkuma (oli ka teisi põhjuseid, näiteks see kui toetasin end seinale, mille pihta oli 'urineeritud'. Britt seletas, et niimoodi lõbustavad kodutud ennast, et nagu võistlus võinii...)
Ja veel, et olen saanud päris palju küsimusi meilile aga ma ei hakka mingit eraldi postitust tegema vist nende jaoks. Pm. tihti küsitakse:

-kus asuvad kõige paremad kaltsukad?
väikelinnades
(nt. Rapla, Haapsalu jm.)

-mis kaamerat ma kasutan?
mu "kaamerad" on Canon ixus 65 ja Olympus m400. Üks on katki ja teine 5 aastat vana. Palvetage palun, et ma uue saaksin...

-kust tuli nimi 'sequinmagazine'?
ohei, mul pole õrna aimugi. kuskilt tuli aga oleks võinud mitte tulla. Sequinmagazine...googeldades ka "
Kas mõtlesite:
spinemagazine"
-palju kuus kulutan riietele jms?
ma ei oska täpset summat öelda, aga ma olen superkokkuhoidlik, enamasti. palju meelsamini kulutan raha heale toidule.

-halvad harjumused/kiiksud?
olen jalaväristaja, närin küüsi, ei saa kellegagi jagada oma piimatooteid, armastan draamasid ja vihkan numbreid mis ei jagu 5-ga.


kirjutage mulle ikka, ma vastan kunagi ülejäänud küsimustele ka!
sm.blog@hot.ee
My drop dead gorgeous photographer Britt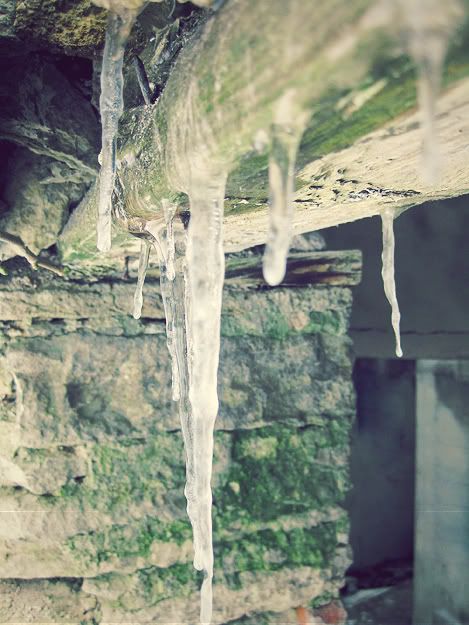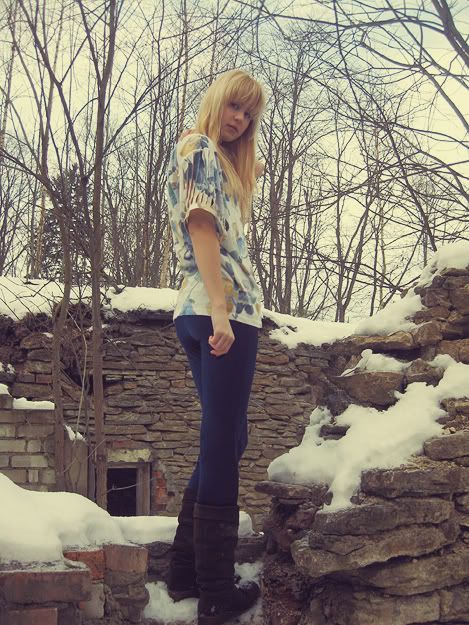 Shirt - DIY second-hand | Velvet pants - vintage
TRANSLATION
We had a pretty cold sequin shoot today. I froze so we had to leave (we had other reasons too, like when I leaned on a wall which was covered with pee...)
So here is what I wore today!
Also, I have gotten many questions but I'm not gonna do the whole post on it so here are some frequently asked questions:
-where are the best second-hands located (In EST)?
in small towns (like Rapla or Haapsalu etc.)
-what camera do I use?
my "cameras"are Canon ixus 65 and Olympus m400. One is broken and the other one is 5 years old...that's depressing.
-where did the name 'sequinmagazine' came?
mygod I have no idea. It came from somewhere but I wish it didn't. Sequinmagazine...when googing it, it even says "
Did you mean:
spinemagazine"
-how much do I spend on clothes in a month?
I can't give you the exact amount but I can tell you that I'm superfrugal, most of the time. But I love spending money on good food.
-bad habits/kinks?
I'm a nail biter, I can never share dairy products with anyone, I love drama and I hate numbers that don't divide by 5.
keep writing to me at
sm.blog@hot.ee
! :)