Eile käisime Salmes "Creeps'i" vaatamas. Ei olnud eriline balsam mu hingele, aga jah. Lisaks sellele suutsin ma Balti jaamast mingi haiguse külge korjata, aga kuna täna oli kaks tööd pidin kooli minema. Kohutav.

Enne Salmesse minekut käisime lihtsalt kohvi joomas (ehk siis minu tavaline Chai latte asendus mu majandusraskuste tõttu väikse kakaoga. Ei, mitte see kuninga oma vahukoore ja shokolaadi ja pähklitega. lihtsalt. kakao). Kuna ma ei julgenud balti jaama kivikõvat kroissanit (aka. croissant'i) proovida, siis oli kõht ka tühi ja ühesõnaga, see veniv etendus oli ikka tõeline piin.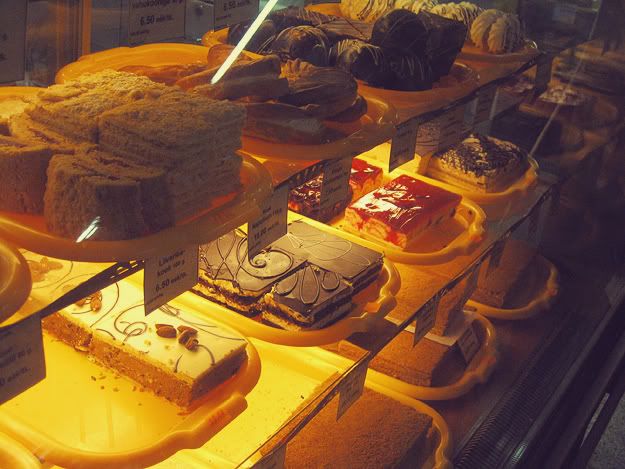 TRANTSATION
Yesterday we went to see the play "Creeps" in Salme theatre. It wosn't much of a balm to my soul, but yeah. Besides that I think I picked up a desease from Balti depot, but since we had two tests in school today, I couldn't stay in. It was awful.
Before going to Salme we went to have a cup of coffe and croissants (My usual Chai latte was replaced with a simple hot chocolate. No, not the king's hot chocolate with whipped cream and sprinkles and nuts. just. hot chocolate.) Since the place itself was pretty scary, I didn't have the guts to try those stone-hard croissants so that long, on and on going play was a torture.