Jõudsin just Kristiinest Moetäikalt. Pm ei saanud endale mitte midagi, või tähendab ma ei saanud üldse mitte midagi.
AGA, ma kandsin oma lemmikuid sametist retuuse/pükse! Ma olin sametpükse juba päris kaua tahtnud ja siis lõpuks leidsin endale ühed elektrisinised altlaienevad Unite Colors Of Benettoni püksid aastast 93 ja tegin need natuke ringi. Sain ka ühe teksa pluusi/kleidi. Briti arvates näen ma selle pluusiga välja nagu Annie Camden ja sametpükstes olen nagu Aladdin, aga see selleks.
Britt sai endale hästi kenad navy sinised kingad ja rohkem ka mitte midagi.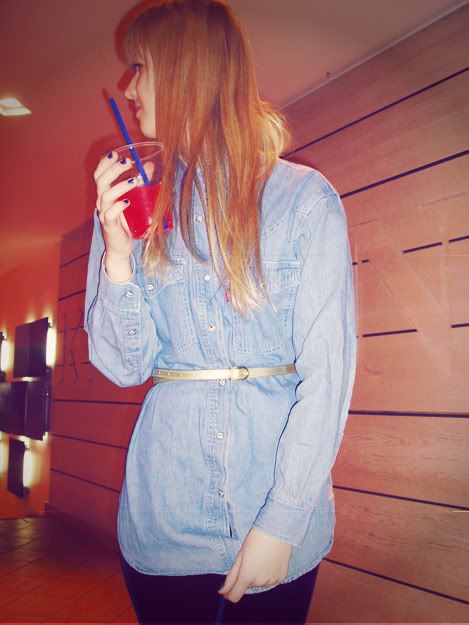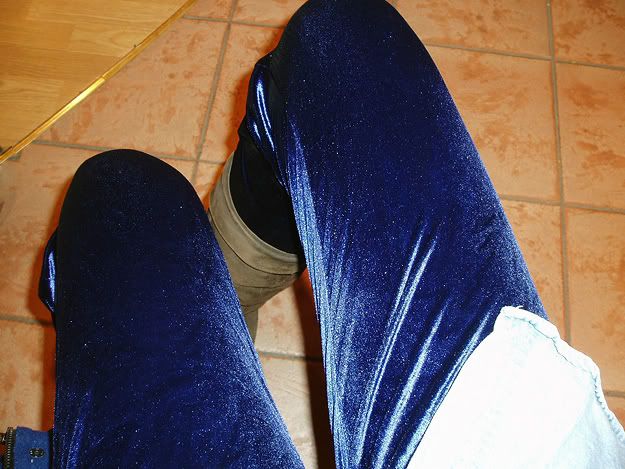 TRANSLATION
I just got home from Moetäika. I got basically nothing, actually, I got nothing at all.
BUT, I did wear my favorite velvet leggings/pants! I had been looking for a pair of velvet pants for a long time and then I got one pair of blue velvet pants from United Color of Benetton. They're from year 1993. I also got a denim shirt/dress. Britt says I look like Annie Camden when I'm wearing it. She also added that I remind her of Aladdin with those pants, so I'm not really sure what to think. :D She got a pair of gorgeous navy heels.